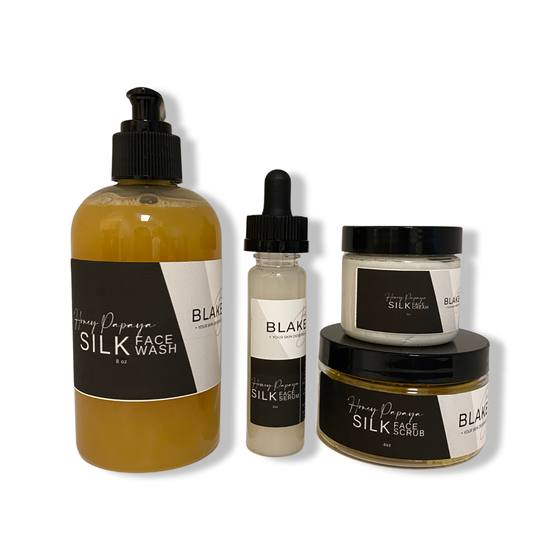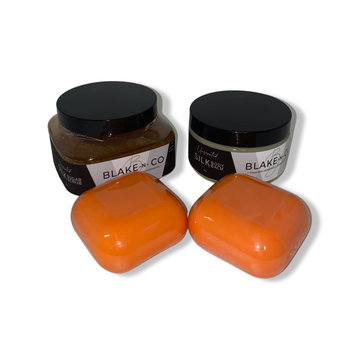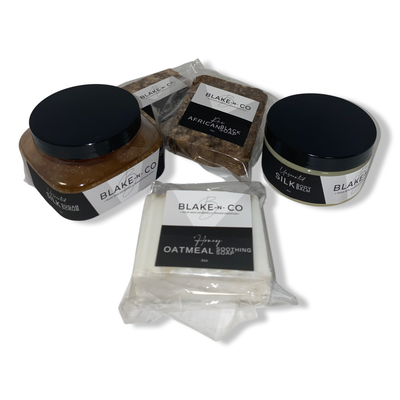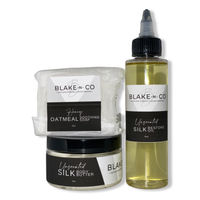 Brand new
Shop our Signature Sets
It's time to bundle your favorite products for the perfect set!
Grab Our Fave
Shop All
Don't take our word for it
★★★★★

This is literally the best Shea butters I have tried. The texture is whipped to perfection and quickly absorbs into the skin. I'm left with silky soft skin that last all day. I bought the Shea cashmere and the smell is define. Be prepared to have people want to be very close to you lol. I'm looking forward to trying the other scents /products .
★★★★★

The quality forced me to write a review. I've ordered twice in the span of a month and I am hooked.
★★★★★

This is by far the best product I've ever used! My daughter and I have both have dry skin and you wouldn't be able to tell by this body butter! Your skin will feel, look, and smell amazing!!!! OH!!! Let me not forget, paired with the body scrub, your skin will thank you! I'll definitely be getting all my skin care products here!!
★★★★★

I Got The Shea Cashmere, Black Girl Magic. and Unscented For My Baby Who Has Eczema. I Love The My Skin Feels And The Dark Spots On My Face And Arms Are Starting Clear Up Also My Baby's Skin Is So Smooth. I Just Placed Nice Size Order So My Other Kids Can Leave Me Alone Lol
★★★★★

I never give 5 stars cause there is always room for improvement I believe, but after using this kit I wish I could give more than 5 stars. I got the shea cashmere and when I say that my body feels like cashmere after using it one time. Adrienne has hands of gold, after using it the first time my daughter kept rubbing my legs & arms cause I was so soft. My stretch marks has reduced dramatically my c-section scar is not as raised it has made my skin feel brand new. So I highly recommend this kit.
Hello my name is Adrienne Blake and I've struggled w/eczema my entire life. I've experienced the scaly patches, the dry spots, the dark spots and the miserable itchiness. As I grew into adulthood my symptoms improved, however I still wasn't confident in my skin. That's when I decided to start using natural products from other companies. Let me tell you, the products were helping, however, they smelled awful. That's when I decided, let me figure out how to formulate natural products THAT WORK + SMELL GOOD! Boom! Blake N Co was born. Here at Blake N Co, you can rest assured knowing you're getting handcrafted natural products formulated with natures best! With a chemistry background and Google, I've managed to formulate several amazing products! Less chemicals more food for your skin. I've gone from reptile to soft, supple, hydrated skin! Let me help you. Your Skin Deserves a Transformation.